Congratulations on the success hosting of the 2018 Guangzhou Intervention Forum and the 6th WFOT Meeting
Congratulations on the success hosting of the2018 Guangzhou Intervention Forum and the 6th WFOT Meeting
On November 8-12, 2018, sponsored by the Interventional Physician Branch of Guangdong Medical Doctor Association, Zhuhai People's Hospital, the Fifth Affiliated Hospital of Sun Yat-sen University,Southern Hospital of Southern Medical University, Guangdong Medical Association Interventional Medicine Branch, "Chinese Interventional Radiology" , The "2018 Guangzhou Intervention Forum and the Sixth WFOT Meeting", jointly organized by the Editorial Board of the Electronic Magazine and the World Federation of Ozone Therapy (WFOT) was successfully held at the Langham Place, Nanfeng, Guangzhou, "The Tenth National MedicalOzone Clinical application seminar and new progress courses in medical ozone therapy were also held concurrently.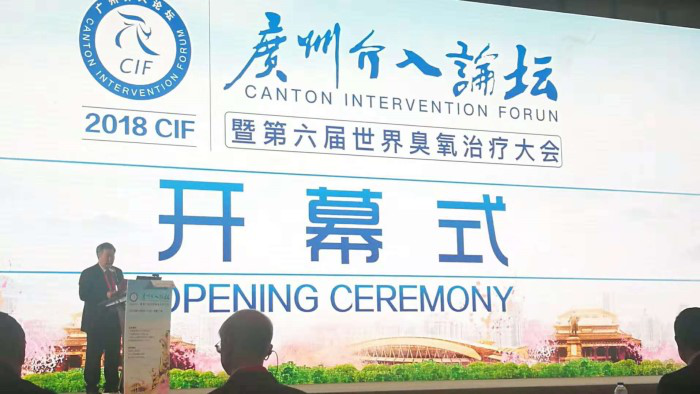 The conference attracted representatives frommore than 20 countries and regions in four continents including Spain, Italy,Poland, Romania, Turkey, the United States, Brazil, Chile, Uruguay, Egypt,Japan, India, Malaysia, Mongolia, Taiwan, Hong Kong and Macao. They gathered together to participate in extensive and in-depth academic exchanges about ozone therapy. It is a large-scale, high-level international conference.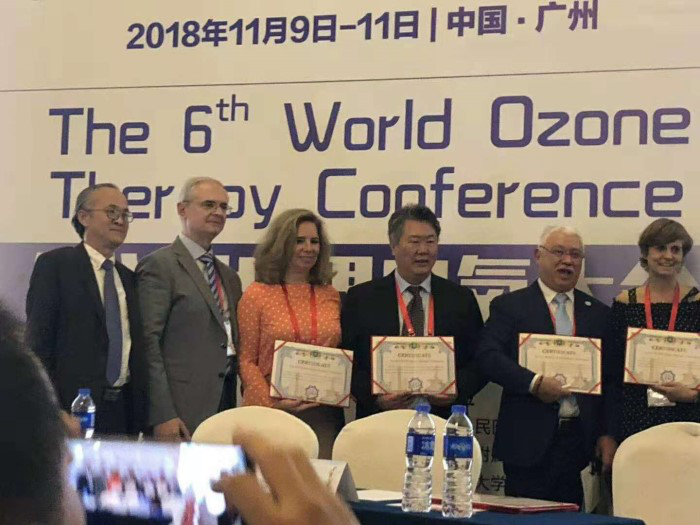 As one of the main sponsors of the conference, Zibo Qianyan Medical Devices Co., Ltd. actively participated in the event with some representative new products such as medical ozone therapy devices and rectal perfusion devices, and showed the charm of Chinese manufacturing to conference delegates from all over the world, received enthusiastic attention and praise from the participating experts.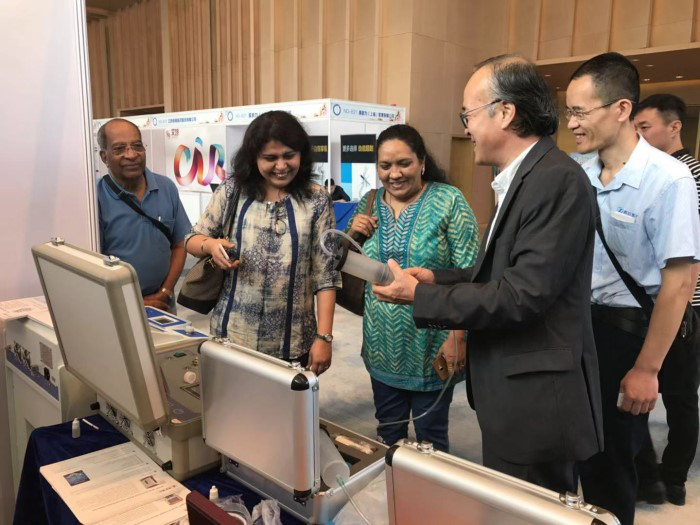 Dr. Jose, former President of WFOT, praised the precise concentration control of the medical ozone therapy device produced by our company, saying that its error was even better than some European brands and deserve the certification of highquality medical ozone generators by WFOT. He was introducing our products to peer professionals from Romania ozone therapy association.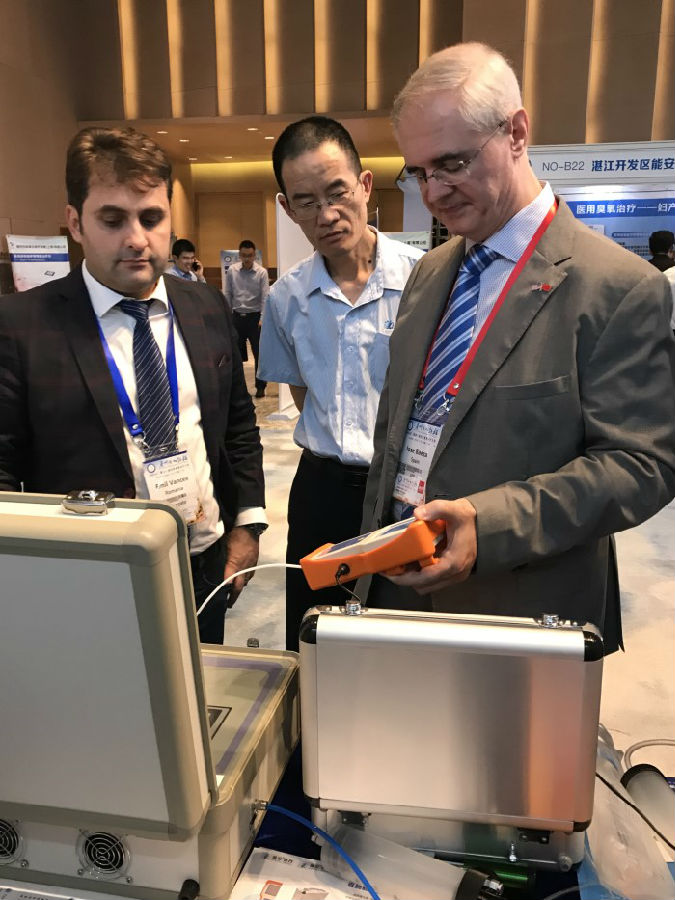 Our new "Rectal Administration Insufflation Kit" for ozone insufflation has attracted the attention of many delegates. Representatives from India, Malaysia, Poland, Turkey, Uruguay, Brazil and other countries listened carefully to product introductions and watched the demonstration and the innovation and convenience of product design really surprised them, and they all expressed their intention to purchase on site.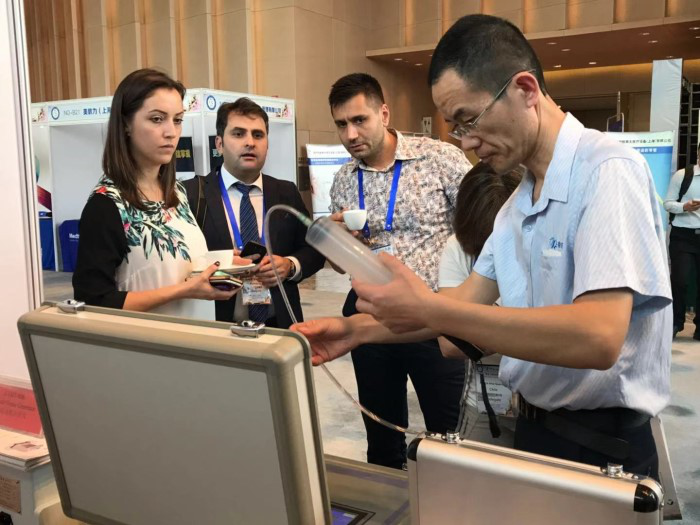 Medical ozone therapy was introduced from Europein 2000 by Professor He Xiaofeng. After nearly 20 years of hard work, the development in China is in the ascendant. Being one of the first companies to develop and produce medical ozone therapy devices in China, Zibo QianyanMedical Devices Co., Ltd. will devote itself with great enthusiasm to the development of ozone medicine, and continues to make its own contribution to promote the advancement of ozone medicine in China and the world!